next race

Round 1 MI Championship and Round 1 IKC (Whiteriver Park, Louth)
25.03.18 (3 days to go)

Enter Online
|
Event Regs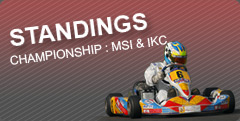 featured driver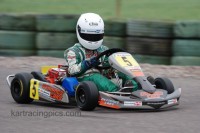 Daragh Denning
Cadet
latest news
Rd 1 MI and Rd 1 IKC Regulations
March 20, 2018, 9:55 pm
You can view or download regulations just click event regs beside online entry.
Rd 1 MI Championship and Rd 1 IKC Championship March 25th
March 12, 2018, 3:07 pm
You can enter your details on line and pay when signing on, you can also pay online but there is an extra fee, you can download an entry form from the form section and post entry and fee address on form.If entering on line please DOWNNLOAD ENTRY FORM from form section fill out and bring with you . Reminder Mini Karts are a National class not a clubman class and will require a MI licence and parents must have a entrants licence , Junior first time licence is free.The IKC will class Mini Comers and Mini Iame as two separate classes in there IKC championship . Thanks IKC
Rd 1 MI Championship and Rd 1 IKC Championship March 25th
February 24, 2018, 11:59 pm
Racing Classes , NATIONAL CHAMPIONSHIP Junior Cadet , Novice Cadet , Mini Kart Iame , Mini Kart Comer , Junior X30 , Senior X30 , Masters X30 , KZ2 , 125 Open , CLUBMAN CLASSES Junior Max , Rotax Max 125 , Rotax Evo , Super 4 . Clubman classes can avail of a day licence . Regulations will be posted when passed by MI. More info will follow soon . Enquires contact info@irishkarting.com
M.I Number Registration
January 12, 2018, 9:49 pm
You can register for the 2018 Motorsport Ireland Karting Championship and race number on the M.I Karting fb page.
2018 IKC Membership
December 15, 2017, 9:50 pm
2018 IKC Membership from now available to download from the form section, you can post your licence application form along with your IKC membership form address on membership form, we will stamp your application and post it on to Motorsport Ireland for you, make sure forms are filled out correctly and correct fees included, also include a stamped address envelope to Motorsport Ireland. Enquiries to info@irishkarting.com
IKC