next race

Open day for Beginners and testing (Whiteriver Park, Louth)
29.12.13 (16 days to go)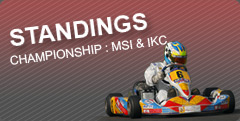 featured driver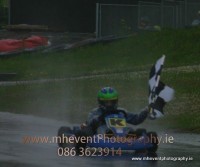 Gary Donnelly
Mini Max
latest news
Introduction to karting and test day
December 9, 2013, 2:43 pm
On Sunday 29th December from 10.00am to 3.00pm the Irish Karting Club will be running a day in Whiteriver Park in Louth.
There will be club members there to help with information for newcomers and people looking to get started.
For anyone looking for set up advice or help with engines etc help will be on hand free of charge
There will be race karts available to try out but only by prior email appointment, Email info@irishkarting.com by December 20th to book a test drive.
For owners of their own karts their will be testing at special rate of €20 for Juniors and €30 for Seniors for the day.
You can join the IKC for 2014 and get your Motorsport Ireland application form stamped which will save save you money on your new licence.
You can buy and sell second hand karts and equipment.
Any queries can be sent to info@irishkarting.com
2014 Calendar
December 9, 2013, 12:28 pm
The 2014 Calendar is now updated. We will be running several days in Whiteriver Park for practicing and as information days for newcomers to the sport in the next few months. Full details to follow.
Getting Started in Karting
November 29, 2012, 6:11 pm
If you are looking to get involved in karting check out our "Starting Out" section on this website.
If there are any questions you would like answered after reading that please email info@irishkarting.com and we will try help you out as best we can.