next race

Race Of Champions (C Plate) & IKC Round 4 (Whiteriver Park, Louth)
10.08.14 (8 days to go)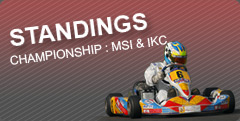 featured driver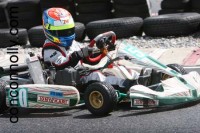 Peter Kirwan
Mini Max
latest news
IMPORTANT NOTICE - C Plate Entries
July 31, 2014, 10:30 am
DUE TO THE LOW NUMBER OF ENTRIES RECEIVED SO FAR FOR THE C PLATE EVENT THE IKC HAVE SET A DEADLINE OF TUESDAY 5TH AUGUST. IF SUFFICIENT NUMBERS OF ENTRIES ARE NOT RECEIVED BY THE DEADLINE THE C PLATE EVENT WILL BE CANCELLED. ALL ENQUIRIES TO INFO@IRISHKARTING.COM PLEASE
C Plate 9th/10th August 2014 Round 4 IKC Championship
July 29, 2014, 8:22 pm
You can download your Entry Form
here
and your Regs
here
Entry prices are Juniors €120 Seniors €140 Sunday only will have a €25 reduction on there entry fee. Postal entries only to Linda Cormack 14 Clonshaugh Close Dublin 17. Phone No 0868287790
2014 Race of Champions (C Plate)
July 18, 2014, 3:40 pm
The C Plate will take place on Saturday August 9th and Sunday August 10th. There will be 5 heats and a final for each class over the two days. Saturday morning will be unofficial practice with sign on and scrutiny taking place before official practice and racing starts after lunch. Entry fee is €120 for juniors and €140 for seniors. Those wishing to race Sunday only will have a €25 reduction on their entry fee. Optional testing on Saturday morning from 9.00 to 1.00 will cost €50.
There will be TV coverage for any class that is sponsored. To sponsor a class contact Ken Crosbie, Richie Faulkner, Linda Cormac, Pat Coby, Nickey O Rourke or Noel Brennan. You can email info@irishkarting.com also. The cost per class is €1000 to include sponsorship of trophies. Two or more individuals may come together to jointly sponsor one class if required. You can also contact the above if you would like to seperatley sponsor the trophies of a class.
Alex Dempsey of ADR (double winners of the Motorsport Ireland Cadet Championship) have kindly offered a very generous prize. The Cadet novice with the fastest race lap in the 2014 C Plate will be offered to be run by ADR at either of the final two Motorsport Ireland Championship rounds free of charge. This includes chassis and engine set up, driver coaching and full preparation for the day.
If you are a non Motorsport Ireland licensed driver who owns their own kart and wants to race at the C Plate please contact info@irishkarting.com. We can help you get your free first time Junior licence (€40 for seniors) so you can compete at the C Plate and other MI races this year.
JAG the UK Rotax & Mojo distributor have kindly given us sets of Mojo slick tyres, Mojo tyre bags and Rotax shirts to raffle for Mini Max, Junior Max and Senior Max. Everyone who races in these classes at the C plate will be put into a draw to win these prizes.
For anyone who would like to put up a prize for a class or any further information just email info@irishkarting.com or call Linda Cormac on 086 8287790 or Richie Faulkner on 086 8237045.
Volunteers
July 8, 2014, 8:43 pm
We are always in need of extra help to run out events. If you would like to help out at this weekends event or any round of the championship please contact us at info@irishkarting.com. Lunch is included and lifts to the track can be organised. It is only with the help of the volunteers that a race weekend can happen so please help out if you can.
CHAMPIONSHIP POINTS
June 26, 2014, 8:17 am
Following Round 4 of Motorsport Ireland Champion in Tynagh on Sunday 23rd June, 2014 the points have now been updated, all queries to zmarkey@sdublincoco.ie