next race
Season Over. Check back soon!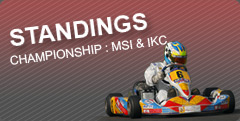 featured driver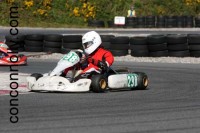 Eoin Holligan
Mini Max
latest news
CHAMPIONSHIP POINTS
March 4, 2014, 11:28 am
If you are racing this weekend in Cork and wish to receive championship points for your finishing position you must register for your race no. with Zita Markey contact zmarkey@sdublincoco.ie (There will be no facility to register at the race meeting this weekend).
Motorsport Ireland Introduction to Karting DVD
February 4, 2014, 4:15 pm
Click
HERE
to watch the DVD Motorsport Ireland made to explain all about kart racing in Ireland.
IKC MEMBERSHIP 2014
January 31, 2014, 9:22 am
You can download your 2014 IKC membership form
HERE
.
Any queries please email info@irishkarting.com
IMPORTANT CHANGE OF DATES
January 27, 2014, 3:15 pm
On request of the Motorsport Ireland Karting Committee the race in Whiteriver on May 18th is now a IKC club round only and
NOT
a Motorsport Ireland Championship round. The race in Whiteriver on July 13th
IS
now a Motorsport Ireland & IKC Championship round. The dates have been changed on the calendar to reflect this.
How to get started
January 1, 2014, 4:51 pm
Click
HERE
for an article from a old Irish Karting Annual on how to get started in karting. All the information still applies today.
Remember if you want any help or information about getting started just email us info@irishkarting.com.
Happy New Year to all our members.