next race

IKC Club Round 2 (Was to be Motorsport Ireland) (Whiteriver Park, Louth)
18.05.14 (22 days to go)

Enter Online
|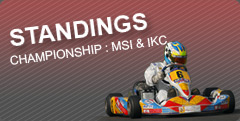 featured driver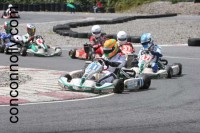 shane daly
Rotax Max
latest news
MI Championship following Round 3
April 22, 2014, 9:45 am
Apologies for late posting as I was away, Please forward any queries to me at
zmarkey@sdublincoco.ie
2014 Championship
April 1, 2014, 9:26 am
Latest Championship Standings are now posted. All queries to
zmarkey@sdublincoco.ie
within 10 days.
Motorsport Ireland Introduction to Karting DVD
February 4, 2014, 4:15 pm
Click
HERE
to watch the DVD Motorsport Ireland made to explain all about kart racing in Ireland.
IKC MEMBERSHIP 2014
January 31, 2014, 9:22 am
You can download your 2014 IKC membership form
HERE
.
Any queries please email info@irishkarting.com
IMPORTANT CHANGE OF DATES
January 27, 2014, 3:15 pm
On request of the Motorsport Ireland Karting Committee the race in Whiteriver on May 18th is now a IKC club round only and
NOT
a Motorsport Ireland Championship round. The race in Whiteriver on July 13th
IS
now a Motorsport Ireland & IKC Championship round. The dates have been changed on the calendar to reflect this.