next race

Round 5 of MI & Round 3 of IKC Championship (Whiteriver Park Louth)
23.06.13 (29 days to go)

Enter Online
|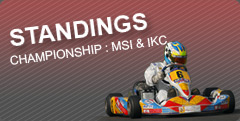 featured driver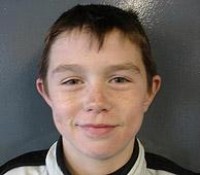 Ben Crealey
Mini Max
latest news
Class Reps
May 21, 2013, 7:42 am
The Motorsport Ireland Karting Committee are looking for someone over 18 years of age to be appointed as a class rep for each kart racing class. If you would like to put yourself forward please email info@motorsportireland.com.
MI Round 5 & IKC Round 3
May 15, 2013, 8:57 am
Entries are now been taken online and by post for the next round of MI & IKC Championships in Whiteriver on June 23rd. Any queries to info@irishkarting.com
MI Championship Standings
May 15, 2013, 8:53 am
The MI Championships standings have now been updated to include the round in Tynagh. Any queries to be emailed to Zita Markey zmarkey@sdublincoco.ie
Mylaps Results
May 15, 2013, 8:17 am
Mylaps website is now updated and all races can now be found in "Results" section of this website
Championship Points Queries
April 10, 2013, 9:49 pm
If you have an query in respect of the Motorsport Ireland Championship or Irish karting Championship please email details to
zmarkey@sdublincoco.ie
(queries cannot be dealt with by phone).