next race

MI ROUND 7 (Athboy, Meath)
16.08.15 (10 days to go)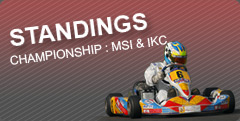 featured driver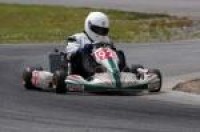 david williamson
Rotax Max
latest news
CHAMPIONSHIP STANDINGS 2015
July 13, 2015, 9:34 am
Championship standings following Round 6 of the National Championship have now been updated.
MOTORSPORT IRELAND CHAMPIONSHIP 2015
June 22, 2015, 9:31 am
Championship Positions updated.
IKC MEMBERSHIP 2015
January 31, 2014, 9:22 am
You can download your 2015 IKC membership form
HERE
.
Any queries please email info@irishkarting.com
How to get started
January 1, 2014, 4:51 pm
Click
HERE
for an article from a old Irish Karting Annual on how to get started in karting. All the information still applies today.
Remember if you want any help or information about getting started just email us info@irishkarting.com.
Happy New Year to all our members.